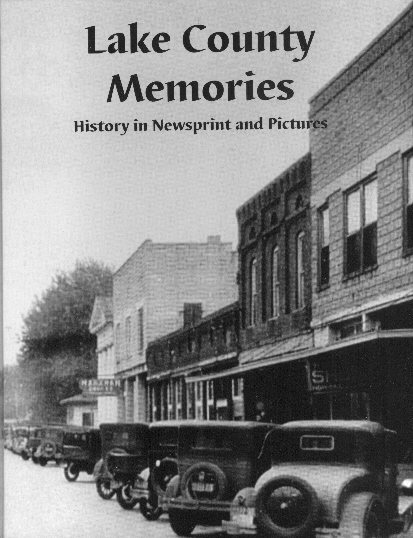 Lake County Memories

: Hardbound, 8 1/2 by 11 inches, 344 pages, over 500 old black and white photographs dating from the 1890's until 1990. Order your own copy here by printing out the form and sending to the given address.

Lake County Memories provides the reader with an indepth glimpse backward through time into the social and cultural history of one of Tennessee's

most famous resort areas, that of Reelfoot Lake, Tennessee. This book features the friendly city of Tiptonville, along with outlying communities of Lake County! The lives of the county's citizens are chronicled very closely in old newspaper articles from the Lake County Banner and Tiptonville Star. The accompanying pictures furnish a glimpse of how these people actually looked during the time the articles were written. The reader will also be treated to pictures of the 1937 flood, portraits of community leaders, composites of school groups, and regal family portraits. Also featured are Lake County residences and businesses which are no longer standing, having been torn down, or having burned down accidentally. Lake County Memories is a treat for readers who love history, and a feast for people with interests in the Tiptonville, Reelfoot Lake, and general Lake County area!!
---
Click the Thumbnails below to enlarge the picture and read an excerpt from Lake County Memories.